Those Damned Dams
My recent investigations into the idea that Ancient American Empires in the West were deliberately destroyed by Exotic Technology that created Mudfloods and prompted the California Gold Rush to plunder these lightly buried riches led me to the most insidious Controller scheme of them all — those Damned Dams!
Counting every dam over 3 feet, there has been on average a dam per day erected since Thomas Jefferson was president!
Busy little beavers, aren't they? Guess they figured it all out in their (Masonic) lodges.
As of 2009 there are 84,100 of these Damned Dams listed in the National Inventory of Dams and of those 1,595 are Significant Hazard Dams within one mile of a downstream city.
Dam failures have occurred in every state in the US and there have been 35 official lethal Dam failures in America since 1874.
Initially, the reasons for a community approving a Dam are valid enough;
– fresh water supply
– flood control
– navigable waterways
– power stations
– recreational areas
– scenic waterfront property.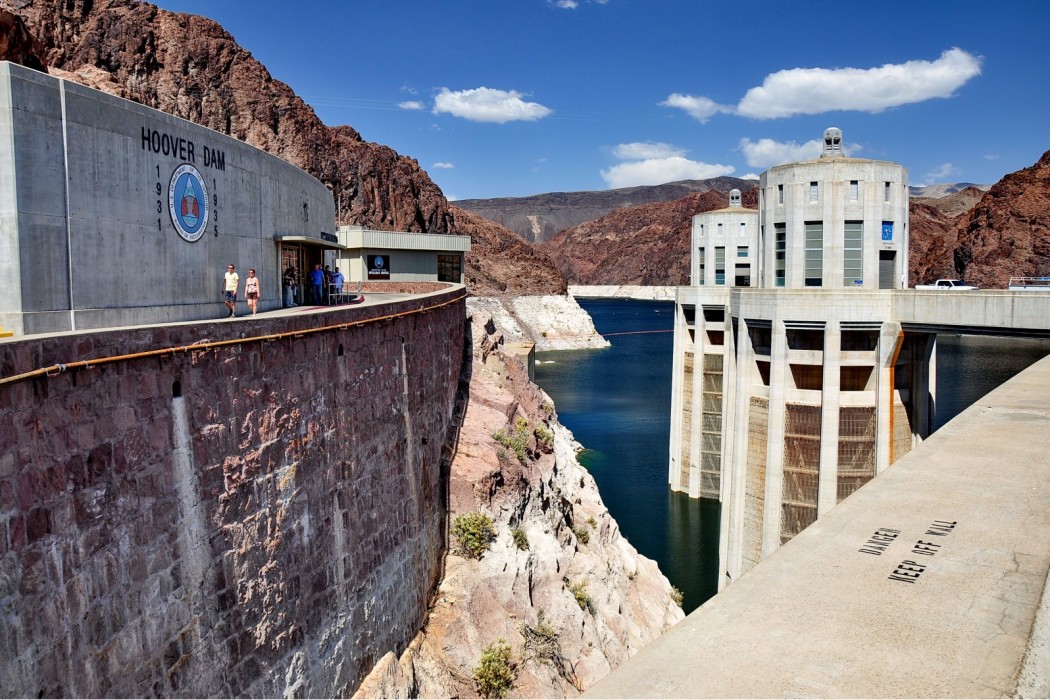 It's not until you step back and see it from a Controller's  perspective that you realize the insidious part about what else can be done with these Damned Dams;
– submerge evidence of the previous civilizations
– replace free Antiqui-Tech with centralized metered power grids
– inundate or dehydrate targeted areas
– limit info about impending land changes to robber barons
– capitalize on rebuilding after dam failures wipe out entire regions.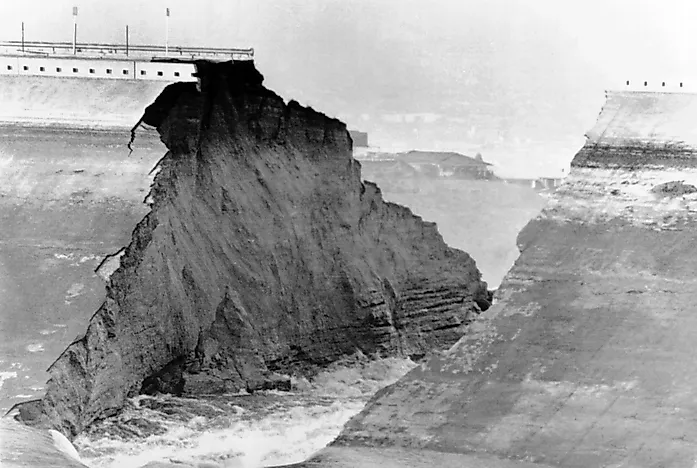 Probably the two most preventable, and deadly, American dam failures were the direct result of greedy management and disregard for the consequences.
The Jonestown Pennsylvania flood of 1889 was caused by the South Fork Fishing and Hunting Club who bought the dam, sold the discharge pipe for scrap and put a net across the top to keep their imported sport fish from going downstream.
The fact that a barbed wire fence factory was the first structure encountered by the 20 millions tons of water that hit Jonestown contributed greatly to the death toll of over 2,000 in the town, many of whom could not be identified.
The other preventable incident occurred in March of 1928 when the St. Francis Dam collapsed just hours after the designer and darling of Los Angeles, William Mulholland, had inspected a leak and declared it inconsequential.
Since the dam broke after midnight, there was no warning and 600 people downstream died when the water slammed into their homes.
In fact, there have never been any arrests (and very few successful lawsuits) related to poor engineering or maintenance resulting in dam failures.
Fun fact…in 2005 the Institute of Electronics and Electrical Engineers were touring the fully automated Taum Sauk Pump Storage Plant  to present an award for innovation when their representatives noticed a breach that was leaking like "Niagara Falls" that had gone unnoticed.
I kid you not!
Attempts to repair the weak point failed and it collapsed 9 weeks later, destroying 300 acres of State Park lands which cost over $1 Billion to restore. Thankfully no (human) lives were lost.
The situation at the Orville Dam in California has set off my alarms, especially when I realized how the Feather River branches off from where I suspect Queen Califia's Gold Kingdom was destroyed.
No big leap to conjecture some treasure debris could well be piled up behind that Damned Dam — and they know it.
Turns out people are finding plenty just digging in the cracks from the recent disruptions around the damaged spillway — and the media is promoting it like a lottery.
I'm sad to say after the research I have done into the Controller mentality and their lust for gold, I'm worried about the nearby residents and hope they trust their instincts instead of the quackademics.
Many concerned citizens have tried (in vain) to stop these Damned Dams from destroying some of the most beautiful canyon lands in the US.
Perhaps the most infamous is Katie Lee, a popular folk singer who not only wrote great protest songs but stripped bare in 1962 for a photo shoot amid the soon to be flooded Glen Canyon scenery.
"When they drowned that place, they drowned my whole guts," she said in an interview in 2010. "And I will never forgive the bastards. May they rot in hell."
I'm pretty impressed by the efforts of marine biologist Matt Stoecker and his family who have already successfully removed some of these Damned Dangerous Dams to restore wild fish habitats.
"Nothing in my professional career has been more rewarding than witnessing these barriers come down and watching a river, its wildlife and its communities reconnect with each other," he adds. "[It's] like going back in time and also seeing a better future."
Imagine what North America would look like if we hadn't hat-hunted all the beavers. It's stunning to consider what the landscape might have been; layered with cascading habitat worked and maintained for centuries – always water where you wanted it and very rarely where you didn't.  Once upon a time there was an entire continent built to lovingly cradle and release water like some kind of giant and wildly maintained beaver-Tivoli.
Leave it to Beavers!!!
Who knows, maybe when those Damned Dams are gone we can finally discover what has been hidden regarding our past!

More hidden clues: